Work at strawberries (seasonal work)
Apply now
088 - Lavrijsen
25198 views
Municipality of Bladel
38-48
€ 10,48 gross/hour
NL contract
Agriculture
Vacancy description
Seasonal work at strawberry cultivation company with glass house, where the season will start in March and will continue until September/Oktober. Daily
duties are: in March starting with the flowers of the strawberry plants, and from April picking the strawberries.
Picking the strawberries is simple; you push a large trolley with you, which has different trays on top, based on the size of the strawberry and ripeness, you pick and place the strawberry in the right tray. You have to take care of the right amount of strawberries in the boxes and verify the quality of these boxes.To make the work even more fun, the greenhouses are filled with music.
High season will mostly depend on the weather, so there will be some quiet weeks also, where you are able to take a holiday.
We offer
Employment with stable work and Dutch contract at the company BAM Works B.V.
Your salary will be build up from the following amounts:
Starting with a basic gross salary of € 10,48 per hour
Weekly period payment in euro's
Deduction for health insurance: €30.66 per 1 week
Rent of living location: € 87,50 euro per week (there is special discunt when worker is living on our location for more than 26 weeks a year)
Worktime
It depends on current circumstances, but always between 6.00h and 18.00h
Work schedules will be agreed with the client, this is the same for confirmations for holidays.
Travels from living location to work location will be by foot or by bike, because living location is near the working location.
Travels from and to your home country are for costs of the employee, we can make a reservation for a place in one of our buses or book a plane ticket for you, the costs of this travel will be deducted from your salary. In case of flights to Eindhoven airport, we can arrange transport to and from the airport. These transports to and from the airport can be for free in the weekend if we have option to make a combination trip.
What do we expect from you?
Experience in work with strawberries is preferred
Speaking a communicative level of English will be an advantage
You are able to work independently but also in a team, you are flexible and motivated
Certificate of Good Conduct
Further information
Living location
We provide normal living locations with a maximum of 18 employees (from 1 to 2 persons in one room) which are according to the SNF standard,
WiFi internet
toilets + showers (shared)
washing machine + dryer
kitchen, bicycle (with € 50,- deposit)
supermarket within 10 minutes by bicycle.
Rental costs are € 87,50 per week, also for the weeks during holidays when you want to keep your own bed. After cleaning up and empty your room, you will not be charged for living location during holidays. Deposit for the keys of the house will be € 50,-. After return of the keys, you will receive deposit back.
| | |
| --- | --- |
| Hours | 38-48 |
| Salary | € 10,48 gross/hour |
| City | Bladel |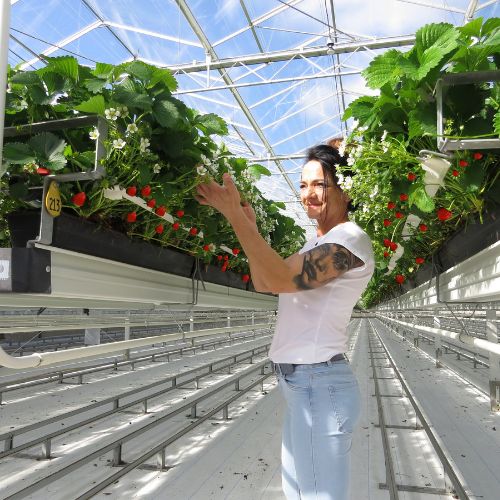 Contact information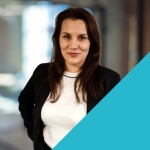 Roksolyana Kaluhina
roksolyanakaluhina@bamworks.eu
+480717166857