Driver C + E - Walking floor trailer with agricultural products
Apply now
231 - AB Texel NL
17661 views
50-60 hours per week
€12,97 gross/hour
NL contract
Transport
Vacancy description
Driver C+E with positive attitude wanted!
National trips with walking floor or tipper trailer to transport agricultural products. Transported products are mainly potatoes, varying with grain, carrots, onions and other bulk agricultural products. We are driving over The Nederlands mostly, but Germany and Belgium is also possible.
We offer
Employment with stable work and Dutch contract at the company BAM Works B.V.

Your salary will be in category D0 and build up from the following amounts:
Basic salary of €12,97 gross per hour up to 40 hours per week
Overhours (after 40 hours per week) will be paid 130%
Hours on Saturday will be paid: 150%, hours on Sunday and working on national holidays: 200%
Delegation of €51,51 per day when you are full day from the base
Health insurance for a competitive price of €122,67 na 4 tygodnie
4-week period payment in euro's, till 10th day after end of period
For week (up to about 60 hours) the average salary is about € 700. For the beginning the salary can be less because you have to had a training.
Worktime
Work schedule is flexible: 3 weeks at work, 1 weeks at home, or 6 weeks at work, 2 at home or other schedule is possible, after agreed with the planner.

Travels from and to your home country are costs of the employee, we can reserve a place for you in one of our buses or book a plane ticket for you, the costs of this travel will be deducted from your salary.In case of flights to Eindhoven or Weeze airport, we can arrange transport to and from the airport.
What do we expect from you?
Positive attitude and motivation to work
Driving license C+E + Code95
Digital tacho card
Experience as an international truck driver is preferred
Clean background for Certificate of Good Conduct
English or German language
Vaild passport document
Further information
What more?
Do You want to check how the work looks in real? Watch the video below
What kind of tucks we drive?
Our modern fleet consists of Mercedes' trucks mostly, which are having an average age of 2,5 year. All trucks are well equipped (ith fridge, comfortable beds, chairs etc.) and have automatic gearboxes.
What facilities at the base You can meet?
The main base is in Borsele area. There is an access to the Internet via WiFi and comprehensive social facilities (toilets, showers,washing machine,dryer, fully equipped kitchen).We facilitate transportation to supermarket also.
There is a truck service on the base, where small repairs are made.
| | |
| --- | --- |
| Hours | 50-60 hours per week |
| Salary | €12,97 gross/hour |
| City | Lelystad |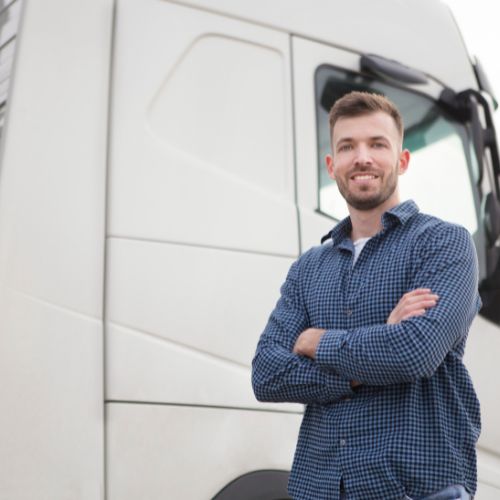 Contact information
Katarzyna Krupa
recruitment@bamworks.eu
+48717166857