Driver C+E - car transport with tandem trailer
Apply now
758 - Gefco/Ceva
7445 views
Municipality of Oosterhout
50-60
€16,94 gross per hour
NL contract
Logistics, Transport
Vacancy description
Truck driver for special tasks wanted!
International trips with split floor tandem trailer for car transport. We are driving over The Nederlands mostly, but Germany and Belgium and other countries of EU are also possible. Cars are being transported from Logistics Hubs to Dealers.
The work is mostly planned from Monday untill Friday, so during the weekends you can enjoy the charms of the Netherlands!
Still hesitating? Check what our employees say about working with us: Testimonials
We offer
Employment with stable work and Dutch contract at the company BAM Works B.V.
Your salary will be in category D5 and build up from the following amounts:
Basic salary of €16,96 gross per hour up to 40 hours per week for expierienced drivers in car transport. For drivers with no experience in car transport, but with experience in general, the salary will be in D2/D3 categories.
Overhours (after 40 hours per week) will be paid 130%
Hours on Saturday will be paid: 150%, hours on Sunday and working on national holidays: 200%
Delegation of €57,12 per day when you are full day from the base
Health insurance for a competitive price of €144,95 for 4 weeks
4-week period payment in euro's, till 10th day after end of period

The average salary is about €1100 per 1 week.
Worktime
Work schedule is flexible: 3 weeks at work, 1 weeks at home, or 6 weeks at work, 2 at home or other schedule is possible, after agreed with the planner.
Transport
Travels from and to your home country are costs of the employee. In case of flights to Eindhoven airport, we can arrange transport to and from the airport.
What do we expect from you?
Precision and reliability
Driving license C+E + Code95
Digital tacho card
Experience as an international truck driver
Experience as an international truck driver with loading the cars will be an advantage
Clean background for Certificate of Good Conduct
English or German language
Vaild passport document
Don't meet all of the above qualifications? Do not worry! Contact us, together we will find a solution.
Our recruitment process is thought out to find the best match between the position and the candidate. Discover our process step-by-step: How BAM Works
Further information
More about working conditions?
See the opinion of the driver working for other of our client: Employee of the month
More details can also be found in the Frequently Asked Questions tab.
What do we drive?

Our modern fleet consists Volvo FM and Mercesedes Actros trucks. Drivers received company smartphone for communication.
What does our base look like?

The main base is located in the Oosterhout area. Due to security reasons, brakes will be made in Bizenemortel. There you will find access to the Internet via WiFi and comprehensive social facilities (toilets, showers, washing machine, dryer and a fully equipped kitchen).
About us
BAM WORKS is a temporary employment agency specializing in providing personnel to work in the agricultural sector. Our flexibility and adaptation to the current labor market allows us to operate in such branches of agriculture as: work in greenhouses and gardens, work in the field and animal care. Expanding our activities, we also provide employees in the technical sector.
Entry number in the Register of Employment Agencies: 24717.
| | |
| --- | --- |
| Hours | 50-60 |
| Salary | €16,94 gross per hour |
| City | Oosterhout |
Contact information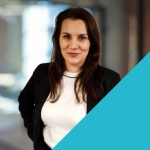 Sara Chyla
recruitment@bamworks.eu
+48512290911