Work in the Netherlands
Are you from Romania, Poland, Bulgaria, Ukraine or Lithuania and looking for a permanent or temporary job in the Netherlands? At Bam Works, we take the time to get to know you and your strengths. This way, we'll make sure to find the right job and employer for you. We are currently looking for workers in various sectors such as agricultural, transportation, animal farming, construction, technical workers and more.

View jobs
About BAM Works
BAM Works is a European-oriented employment agency that recruits Eastern European workers (Romania, Poland, Bulgaria, Ukraine and Lithuania). We offer jobs in various fields such as agriculture, transportation, livestock and construction.
BAM Works goes the extra mile to uncover what our BAM Workers really need. We speak your language and understand the Dutch culture and labour market. Together we'll make it work!
How BAM Works
We are continuously looking for BAM Workers to join us. We strive to make the hiring process a positive and professional experience for everyone, regardless of the outcome. We have outlined the different steps in our recruitment process to prepare you in the best possible way and provide you with all the necessary information.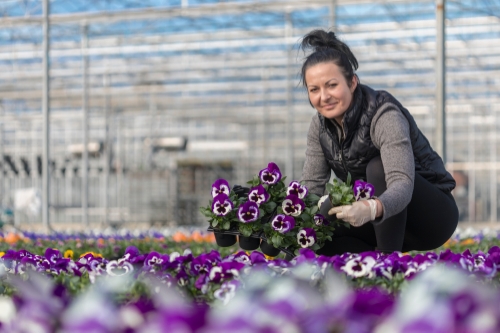 Join BAM Works
Sign up for BAM Works. We'll come back to you with the perfect job within 48 hours.
Our testimonials
Our BAM Works employees praise us for our personal guidance, multilingual approach, professional knowledge and on-time payment. Here's what just a few of them had to say:

Our living locations
Are you curious about what life is like in the Netherlands? Take a look at the houses available to BAM Workers. When finding a 'home' for BAM employees, we always look at the wishes of the employees. With BAM Housing, you are assured of good quality housing.