048 - Cris de Brouwer, Mushrooms
8108 views
Municipality of Goirle
40 hours per week
€ 9,82 per hour brutto
NL contract
Agriculture
Vacancy description
All-year round, stable work for ladies in family atmosphere and Polish team - there is no time to hesitate, just apply!
Continuous work at a mushroom cultivation, with possibility to work a lot of hours during the week (also in the weekends). Daily duties are: cutting, sorting and picking mushrooms and other all-round duties around the cultivation.
What does the mushroom collection look like? Ladies carefully cut mushrooms from the ground, so that not to damage the mycelium, from which a new mushroom will grow in a few days. Then they sort the mushrooms into appropriate boxes depending on the size of the mushroom being careful not to soil the white mushroom with soil from the ground.
It takes about half a year to acquire skill in precise cutting and sorting mushrooms, because of that we are looking for employees interested in longer cooperation.
The mushrooms cultivation is inside, but the rooms must be kept at a constant, cool temperature, so it is important to dress warm for work. The ladies work on special 3-level "shelves" on which mushrooms grow. The job requires using ladders to collect mushrooms from the highest levels.
We offer
Employment with stable work and Dutch contract at the company BAM Works B.V.
Your salary will be build up from the following amounts:
Starting with a basic bruto salary of € 9,82 per hour.
Upgrades possible depending of motivation to learn more in the company to become independent.
Weekly payment in euro's
Deduction for health insurance: € 26,92 per week
Rent of living location: € 87,50 euro per week
Worktime
Normal working days will be from 06:00h or 07:00h until 16:00h or 17:00h.
Work schedules will be agreed with the client, this is the same for confirmations for holidays
Transport to work will be by foot, because working location is close to living-location.
What do we expect from you?
Experience in work with mushrooms or motivation to learn

Speaking Dutch or good English or German and motivation to learn Dutch

You are able to work independently but also in a team,

You are flexible and motivated

Certificate of Good Conduct
Further information
Living location
WiFi internet
2 toilets + 2 showers (shared)
washing machine + dryer
kitchen with all materials like plates, cups, kettle etc.
| | |
| --- | --- |
| Hours | 40 hours per week |
| Salary | € 9,82 per hour brutto |
| City | Goirle |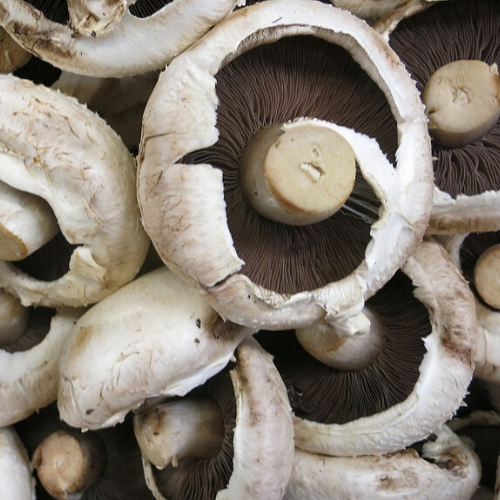 Question about this vacancy?
Call +48717166857 or email recruitment@bamworks.eu