Technician worker (work with welding steel parts)
Apply now
061 - van den Bersselaar
1625 views
37-40
€12,12 gross per hour
NL contract
Agriculture, Metal
Vacancy description
We are looking for a technician worker with creativity skills! If you are able to read technical draw don't hesitate to apply!
Your task will be to complete small steel parts together based on technical draw. Your part further will will go to other welidng department.
We offer
Employment with stable work and Dutch contract at the company BAM Works B.V.
Your salary will be built up from the following amounts:
Starting with a basic gross salary of €12,12 per hour
Weekly period payment in euros.
Deduction for health insurance: €31,17 per week.
Rent of a living location: € 96,50 euro per week (there is a special discount when a worker is living in our location for more than 26 weeks a year)
It is required that you have Dutch health insurance. We can arrange this for you at a competitive price of €31.17 per week. It is possible to request a partial refund of these costs from the Dutch government through the "Zorgtoeslag" program, which depends on your salary level and personal circumstances. Additionally, we offer collective services that include calamity coverage, legal liability insurance, and accident insurance for an additional €2.80 per week (included in the price mentioned above).
Worktime
Work schedules will be agreed upon with the client, and the same process applies for confirmations of holidays.
Transportation
Transportation to work will be provided by company bus with other workers, although you may need to drive yourself at times.
Employees are responsible for the cost of travel to and from their home country. If you are flying to Eindhoven airport, we can arrange transportation to and from the airport.
What do we expect from you?
Experienced in welding
Motivated and flexible, with a willingness to develop and learn
Able to work independently and as part of a team
English language knowledge
Hold a driving license (preferred but not required)
Have a Certificate of Good Conduct
Even if you do not meet all of the above qualifications, please do not hesitate to contact us. We believe in finding the best fit between the position and the candidate, and we are open to finding a solution that works for both parties.
Our recruitment process is designed to carefully match the position with the most suitable candidate. Please see our process step-by-step here: How BAM Works.
Further information
Living location:
The living accommodations that we offer are ordinary residential buildings that can accommodate up to 18 people (1 to 3 people per room), meeting SNF standards. The apartments are equipped with various amenities, including:
WiFi internet
Toilets, showers, washing machine, and dryer in the social facilities
Equipped kitchen
We also provide employees with bicycles for a deposit of €50. This deposit will be refunded when the keys to the apartment are returned. There is a supermarket located about 10 minutes away by bike.
The rental cost for these living accommodations is €96.50 per week, including weeks spent on holiday if you wish to keep your bed. If the room is cleaned and all personal belongings are removed, we will not charge for the premises during your absence. Each employee using these living locations will be provided with a bicycle for commuting to work, which can also be used during free time for tasks such as shopping. If your work is located more than 10 km away, we will provide another means of transport.
You can find more information about these living locations and frequently asked questions in the "Our living locations" and "Frequently asked questions" sections.
About us
BAM WORKS is a staffing agency that specializes in providing personnel for the agricultural industry. Our flexibility and ability to adapt to the labor market allows us to offer employment in various areas of agriculture, including work in greenhouses and gardens, fieldwork, and animal care. We have also expanded our services to include technical sector staffing.
We are registered with the Employment Agencies Register under number 24717.
You can read our privacy statement and disclaimer by following the provided link.
| | |
| --- | --- |
| Hours | 37-40 |
| Salary | €12,12 gross per hour |
| City | Noord-Brabant |
Contact information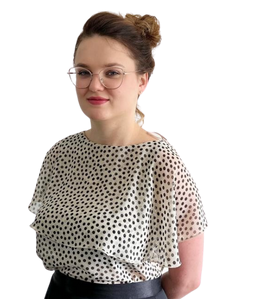 Sara Chyla
recruitment@bamworks.eu
+48 717166857