Tree nursery with all kind of trees/plants
Apply now
238 - Boomkwekerij Udenhout
924 views
38 -42
€10,92 bruto per hour
NL contract
Agriculture
We offer
Contract + Salary info
Employment with stable work and Dutch contract at the company BAM Works B.V.
Your salary will be build up from the following amounts:
Starting with a basic bruto salary of € 10.92 per hour up to 42 hours per week
Weekly payment
Deduction for health insurance weekly € 30.92
Rent of living location: € 87,50 euro per week.
Responsibilities
All-round worker at a tree nursery. Daily duties are: digging the trees/plants out of the ground, sometimes with a machine, sometimes manually (harvesting). Apply the fixation around the roots of the trees, loading the trees on the trailer and prepare them for transport. Also other jobs need to be done, like weeding, planting, cutting, binding, etc.
Worktime
Work is starting from March and high season will end then somewhere in May. After that job will start again from September/October and will be till end of the year.
Work hours are from 08:00h until 17:00h.
Work schedules will be agreed with the client, this is the same for confirmations for holidays.
What do we expect from you?
Experience in work with all kind of trees/plants or motivation to learn
Speaking English or German and motivation to learn Dutch
You are able to work independently but also in a team, you are flexible and motivated
Certificate of Good Conduct
Further information
Living location
Wifi internet
Toilets + showers (shared)
Washing machine + dryer
Kitchen, bicycle
Rental costs are € 87,50 per week, also for the weeks during holidays when you want to keep your own bed. After cleaning up and empty your room, you will not be charged for living location during holidays. Deposit for the keys of the house will be € 50,-. After return of the keys, you will receive deposit back.
| | |
| --- | --- |
| Hours | 38 -42 |
| Salary | €10,92 bruto per hour |
| City | Udenhout |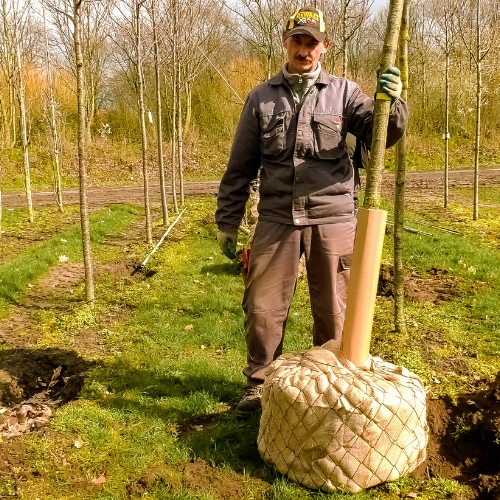 Contact information
Lidia Alexin
recruitment@bamworks.eu
+40356630032