Autobedrije de Baronie
773 views
Municipality of Breda
40-50 hours per week
€ 12,76 brutto/hour
NL contract
Maintenance
Vacancy description
Personal car mechanic. Working in a team with 3 other mechanics. Basic task is car reparation and maintenence. Place of work is in the garage inside.
We offer
Employment with stable work and Dutch contract at the company BAM Works B.V.
Basic bruto salary of € 12,76 per hour up to 40 - 50 hours per week. Basic salary depends on years of expierience and can upgrade depending of motivation to learn.
Weekly payment in euro's, max till Thursday
Rent of living location: € 87,50 per week
Deduction for health insurance: € 26,92 per week
Worktime
Transport to work depend on a distance from living location - can be a company bus or by a bike.
Work from Monday till Friday from 08:00 till 17:15. Additionally work on Saturday from 08:00 till 12:30 but it is not an obliagtion. It is work full year round and holidays needs to be consulted with the employer.
What do we expect from you?
Driving license category B
Experience in this type of work minimum 2 years
Certificate of Good Conduct
English language
Ability to work independently
Further information
Living location:
WiFi internet
toilets + showers (shared)
washing machine + dryer
kitchen - all needed materials to cook provided in the kitchen
double room, 2 workers in one room
bicycle (with € 50,- deposit)
key room (with € 50,- deposit)
We provide a bike standard at our living locations (with €50 deposit). This with the purpose of traveling to work, but also to use in your private time to visit shops. In case the distance between work and living location will be more then 8km, we will provide different transportation.
| | |
| --- | --- |
| Hours | 40-50 hours per week |
| Salary | € 12,76 brutto/hour |
| City | Breda |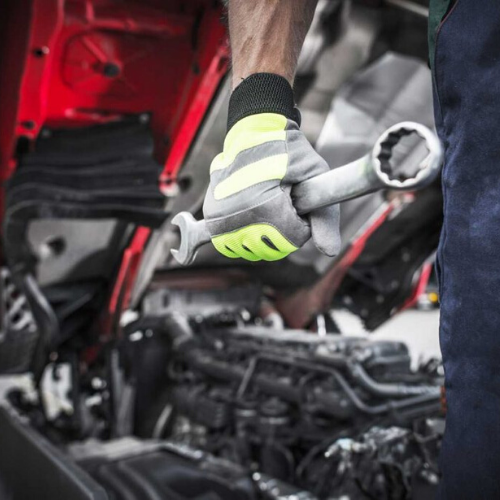 Question about this vacancy?
Call +48717166857 or email recruitment@bamworks.eu