Bouwbedrijf Versteijnen B.V.
2485 views
Between 38 and 48 hours in the week
€14,97
NL contract
Vacancy description
For one of our clients we are looking for candidates able to work at building company that is doing all kind of building-projects around several locations in NL. They are specialized in building projects for the Agricultural branch. Example projects are building or renovation of stables, barns, etc.
We offer
Stable work on dutch contract at BAM Works B.V.,
Possibility to continue cooperation when current project is finished,
Payment weekly, after 26 weeks of work it will change to a payment every 4 weeks,
Deduction for health insurance: € 26,92 per week,
Accommodation at the comfortable 1-, 2 -persons rooms; rent of living location: € 87,50 per week.
Responsibilities
You are working in a team to take care of all kind of building and construction work. The working tasks are very various, like: putting floors, ground work, concrete work, placing walls, painting work, carpentry, stucco, setting/placing window frames, demolition, cleaning, etc. The work will be on different locations around the Netherlands.
Worktime
This work is for 5 or 6 days per week,
Working time from 07:00h until 16.00h, but can be various,
You will go to work by bicycle or by company car (depends on the distance between working- and living location),
Work schedule and holiday plans will be agreed with the client.
What do we expect from you?
Motivated, willing to develop and learn,
To be able to work in a team, but also independently,
To have an technical background preferably in the same function,
Certificate of Good Conduct,
Experienced at at building company and English language will be an advantage
Further information
Living location:
WiFi Internet,
toilets and showers (shared),
washing machine and dryer,
kitchen,
bicycle (with €50,- deposit).
We provide a bike standard at our living locations (with €50 deposit). This with the purpose of traveling to work, but also to use in your private time to visit shops. In case the distance between work and living location will be more then 8km, we will provide different transportation.
| | |
| --- | --- |
| Hours | Between 38 and 48 hours in the week |
| Salary | €14,97 |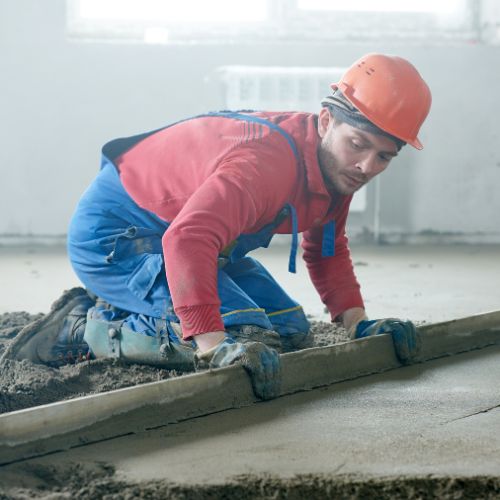 Contact information
Sara Chyla
recruitment@bamworks.eu
+48 717166857