Independent construction fitter
Jos van den Bersselaar Constructie B.V.
629 views
40 hours per week
€ 12,95 per hour bruto
NL contract
Construction
Vacancy description
Construction fitter of customer-specific steel constructions, reading drawings and making the metal construction of it. Function contains making molds, welding, etc.
Work is inside the factory
We offer
Employment with stable work and Dutch contract at the company BAM Works B.V.
Your salary will be build up from the following amounts:
Starting with a basic bruto salary of € 12,95 per hour. Upgrades possible depending on experience and motivation.
weekly payment in euro's, within 10 days after end of period
Deduction for health insurance: € 107,64 per 4 weeks
Rent of living location: € 87,50 euro per week (there is special discunt when worker is living on our location for more than 26 weeks a year)
You are obligated to have Dutch health insurance, we can arrange this for you for a competitive price of € 107,68 per 4 weeks. A refund for a part of these costs can be requested at Dutch government by applying for so called 'Zorgtoeslag', the refund depends of your salary level and private circumstances.Further, we are using collective services that contains: calamity coverage, legal liability insurance and accident insurance for € 7,52 per 4 weeks (included in the price above).
Worktime
Normally from 8.00h till 17.00h from Monday till Friday.
Work schedules will be agreed with the client, this is the same for confirmations for holidays.
Transport to work will be by bike, because we have several living-locations very close by the client.
What do we expect from you?
Independent constructional worker with experience in same function. Being able to understand drawings of constructions and create these in metal constructions.
Worker needs to have a technical background and need to be precise, responsible and flexible for the job.
Also worker need to be motivated for the job and speak German or English
Certificate of Good Conduct.
Further information
Living location
We provide normal living locations with a maximum of 18 employees (from 1 to 3 persons in one room) which are according to the SNF standard,
WiFi internet
Toilets + showers (shared)
Washing machine + dryer
Kitchen,
Bicycle (with € 50,- deposit)
Rental costs are € 87,50 per week, also for the weeks during holidays when you want to keep your own bed. After cleaning up and empty your room, you will not be charged for living location during holidays. Deposit for the keys of the house will be € 50,-. After return of the keys, you will receive deposit back.
| | |
| --- | --- |
| Hours | 40 hours per week |
| Salary | € 12,95 per hour bruto |
| City | Udenhout |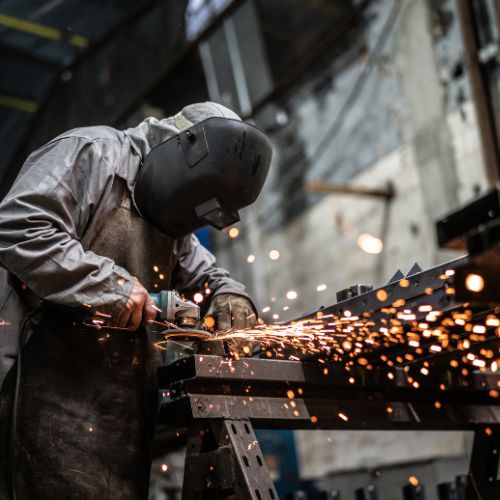 Question about this vacancy?
Call +48717166857 or email recruitment@bamworks.eu