Cultivation and harvesting worker hedera plants
116 - FJ-Plants
11421 views
Municipality of Dongen
40 hours per week
€ 10,92 per hour bruto
NL contract
Agriculture
Vacancy description
Daily duties are taking care of the plants, so that they can grow in good way. For instance jobs are potting, binding, maxing, cutting, weeding, etc. Further it's preparing orders and make ready for shipment. Job is with much variation.
We offer
Employment with stable work and Dutch contract at the company BAM Works B.V.
Your salary will be build up from the following amounts:
Starting with a basic bruto salary of € 10,92 per hour up to 40 hours per week
Weekly payment in euro's
Deduction for health insurance: € 26,92 per week
Rent of living location: € 87,50 per week
Responsibilities
Work is mainly inside the greenhouse and once a while outside on the container field. In percentage it will be around 90% in the greenhouse and for 10% outside on the container field. Further it can be that workers have allergic reaction from the dust that come from the hedra plants, but this is perhaps 1% from the 100%, so not common
Worktime
At least 40 hours per week, but sometimes in busy periods even more.Monday always from 08:00h until 17.00h and in busy periods from Tuesday till Friday job will start at 6.00h until 16.00h or 17.00h.
What do we expect from you?
Certificate of Good Conduct
English language is required
Motivated and willing to develop and learn. Also need to be able to work in a team, but also independently.
Experienced in agricultural work with plants is preferred, but good motivation is more important.
Further information
Living location
WiFi internet
toilets + showers (shared)
washing machine + dryer
kitchen
We provide a bike at our living locations (with €50 deposit). This with the purpose of traveling to work, but also to use in your private time to visit shops. In case the distance between work and living location will be more then 8km, we will provide different transportation.
| | |
| --- | --- |
| Hours | 40 hours per week |
| Salary | € 10,92 per hour bruto |
| City | Dongen |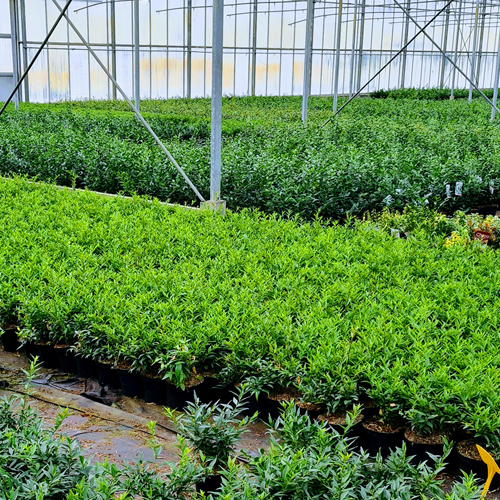 Question about this vacancy?
Call +48717166857 or email recruitment@bamworks.eu