481 - Bleekerheide, pigs farm
14807 x bekeken
Gemeente Asten
50-60
€ 11,00 per uur
NL arbeidscontract
Veehouderij
Vacature omschrijving

Type of work

Take care of pigs: feeding, cleaning pig stables, care for sick pigs. Also your duty will be replacement and transport of pigs.
Wij bieden

Contract + Salary info

Employment with stable work and Dutch contract at the company B.A.M. Vermeer Uitzend B.V.

Your salary will be build up from the following amounts:
Starting with a basic bruto salary of € 9,59 per hour up to 55 hours per week. After 1 year in pig nursery salary will go up to € 10,06.
4-week period payment in euro's, within 10 days after end of period.
Deduction for health insurance: € 96,60 per 4 weeks.
Rent of living location: € 120 per 4 weeks.
Werktijden

Work-Living location transport

This will be by bike or by foot, because living location is near the working location.

Work schedule

Work schedules will be agreed with the client, this is the same for confirmations for holidays.

Transport NL-PL and PL-NL

Travels from and to your home country are for costs of the employee, we can make a reservation for a place in one of our buses or book a plane ticket for you, the costs of this travel will be deducted from your salary. In case of flights to Eindhoven or Weeze airport, we can arrange transport to and from the airport. These transports to and from the airport can be for free in the weekend if we have option to make a combination trip.

Insurance

You are obligated to have Dutch health insurance, we can arrange this for you for a competitive price of € 96,60 per 4 weeks. A refund for a part of these costs can be requested at Dutch government by applying for so called 'Zorgtoeslag', the refund depends of your salary level and private circumstances.
Wat wordt er van jou verwacht?

Requirements

Experience in work with pigs or motivation to learn
Good English or German language or motivation to learn Dutch
Driving license B
Certificate of Good Conduct
Verdere informatie

Living location
WiFi internet, toilets + showers (shared)
washing machine + dryer
kitchen
Living location is provided by the client, near the working location
Rental costs are € 120 per 4 weeks, also for the weeks during holidays.

| | |
| --- | --- |
| Uren | 50-60 |
| Salaris | € 11,00 per uur |
| Stad | Asten |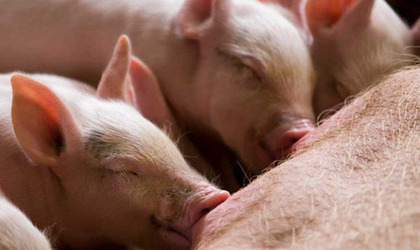 Contact informatie
Renata Peterman
recruitment@bamworks.eu
+48717166857