We speak 'your language'
You register via our site or at our office in your country. We get to know each other and we discuss what kind of work you can and want to do. If both sides have a positive feeling, the introduction will follow shortly after.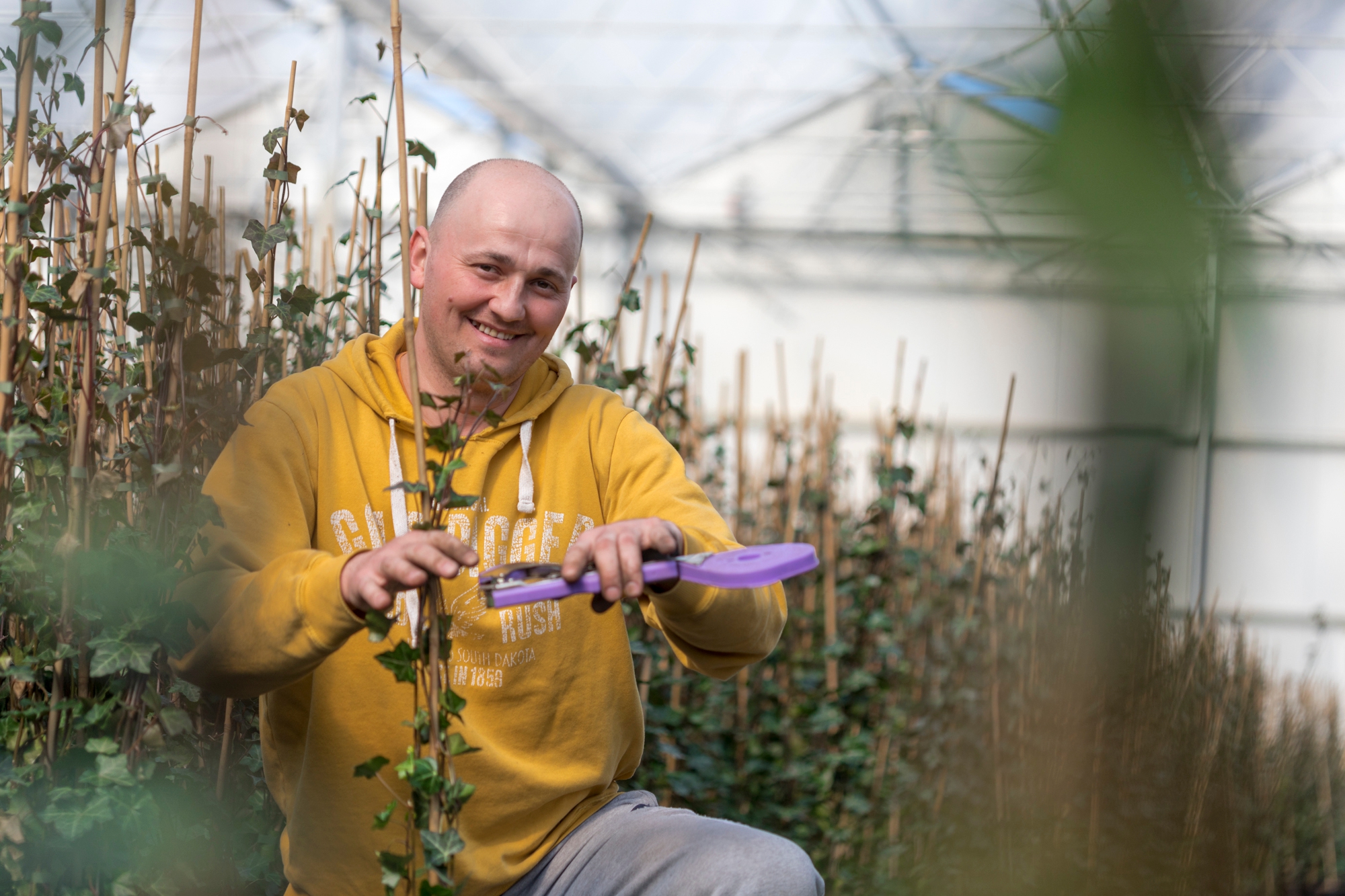 You will receive the necessary forms from us, which we ask you to fill in and return. We work digitally. All communication is also done via your own smartphone. We believe that's the quickest and easiest way of working for everyone. You always have insight in the agreements made and the time registration. You don't have a BSN yet? Then we will arrange this together with you in the Netherlands.
"When everything is arranged, you will travel to your home address in the Netherlands with your own transport. Are you coming by plane? Then we can arrange transport for you to and from the airport.
You will receive a bicycle on loan from us. Then you can cycle to work or go shopping the Dutch way.
3. Housing
You are free to arrange a home for yourself. If you want, you can also use a double room in one of our housing accommodations. Internet is available here. We take great care for the safety and privacy in and around our premises. A concierge supervises a calm and peaceful environment to live in. On weekends there is surveillance, which you can always call in case of an emergency or some other issue. Our accommodation can only be opened by you and your fellow residents via an airkey on your telephone. You can also invite colleagues over who live at a different location."
We are happy to receive you at our office after your arrival in the Netherlands. That's when we will prepare the rest of the documents and we will inform you how everything is arranged for you. We will also give you a personal introduction of the company where you will be working. Sometimes you follow a training first if that is required for the work you are going to do. It is nice if you can start well prepared, right?
Your first working day. Usually you do practical work. Sometimes the work is a bit more complicated. That depends on the job. Your job coach will help you find your way around your job and new working space. Feel free to ask questions if something is not entirely clear.
After 6 months you and your job coach schedule a working interview. A second interview will follow after a year. During these conversations you discuss with each other what you would like to learn in the near future and whether you want to take on new and other things. We are happy to consider your personal wishes. This way you keep developing yourself and the work remains interesting to do. In the meantime you talk regularly to your job coach to share how things are going on your side. Feel free to call your job coach if you have any questions or are concerned about anything.
Changing workplace every time is not ideal. We therefore want to ensure that you work at the same company as much as possible. It is nice to work in a familiar environment with a permanent and close-knit team. Our clients are often smaller family run businesses, they prefer to work with a trusted team as well.
There is enough work for you at BAM Works. On average, our employees work about 42 hours per week, but this depends on the position of course. We do not work with a so called reserve bank, where you have to be available for work but cannot work. It does happen very occasionally that you cannot work due to very bad weather conditions. But this really rarely happens.
Safety at work is extremely important. We believe we all need to be here to help each other when an accident happens or someone becomes unwell. We are happy to offer you the opportunity to follow a Company Emergency Response course or another training. That way you know what to do if an accident occurs.
We believe it is important that you know exactly how much you have worked and what you have earned. In a special app we provide a clear time registration. You will be paid every 4 weeks through a bank account in your own name. That is also important to arrange before you come to the Netherlands.
Insurance
Of course we ensure that you are properly insured during your work. If you wish, we can also arrange a health insurance for you. You are also insured for emergency treatment at the dentist and emergency care. Your so called 'own risk' - which applies to every Dutch citizen - is also taken care of. You can be certain that you are well insured and that there will not be any unpleasant surprises afterwards. You are insured through us when it comes to liability or in the event of an accident.